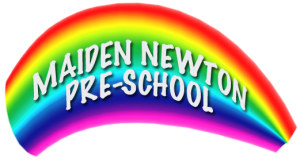 Because of Corona Virus pandemic we have new procedures which can be viewed via the CORONA VIRUS policy and risk assessment.
Found at the heart of the beautiful village of Maiden Newton, Dorset, we are the proud occupiers of the Maiden Newton childrens centre. We play, we dance, we sing, we learn.
We know the importance of healthy body, healthy mind so we observe a healthy snack time in the morning session which consists of fruit, vegetables, a form of carbohydrate such as bread sticks, with milk or water to drink. Very often we cook food for snack time with the children, often using the vegetables they have helped to grow organically. Isn't that just brilliant?!
We would usually visit Greenford school once a week but due to COVID 19 we are unable to .
We accept children from 2 years old up to school age.
All our staff are caring, experienced and qualified to high level.
We have a Post-graduate (Level 6) Early Years Professional as Manager.
Opening Times
Monday – Friday
Morning sessions: 8.30am – 11.30am
Afternoon sessions: 11.30am – 2.30pm
All day sessions: 8:30am – 2:30pm
Lunch between 11.45 – 12.30pm
October
We have been celebrating  Autumn and farming to support the life of some of the children using the setting. We have also celebrated Halloween and Bonfire night .
we made a wonderful hand to eye co-ordination game, the children needed to collect spiders from the web using the tweezers.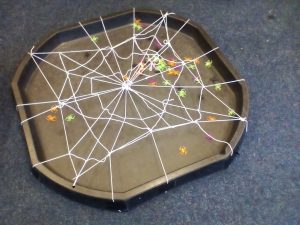 We have celebrated with a board of the childrens work.