Maiden Newton Childcare Provision's After School and Holiday Club goes by the name of Bouncing Beanz.
Bouncing Beanz After School Club is for children aged 3 to 11 years old.  It runs each school day until 5.45pm.
3 and 4 year olds are able to attend Bouncing Beanz directly after their pre-school session/s.
School aged children up to the age of 11 are collected directly from Greenford Primary School.  Our friendly staff will either collect at the end of the school day or after one of the many after school activities offered at Greenford Primary School.
Bouncing Beanz Holiday Club operates during school holidays for children aged 3 to 11 years old.  Please contact mncpenquiries@gmail.com for holiday dates available.
Bouncing Beanz contact: mncpenquiries@gmail.com telephone 01300 321729 or 07415 583663
Each day is themed
Monday's is baking day
Tuesday the children will create a journal, a child will be chosen to be a journalist and editor. They will photograph and interview the other children at the setting. To create a termly journal that will be shared with the parents. It will celebrate what they have made and achieved and what they enjoy about the setting.
Wednesday is story box day. Celebrating stories, acting, puppet theatre and creating their own stories from props.
Thursday is Lego/ construction club day. The children will be set challenges so they can problem solve and use their imagination using Lego and construction.
Friday is needle craft day. Children will be taught how to knit, crochet and sew.
These activities will be in addition to the wonderful things that they presently do.
our team
administrator
Overall Manager
Manager
staff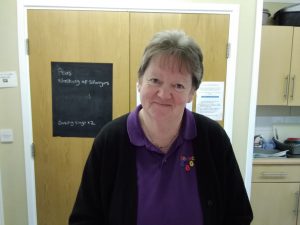 Liz